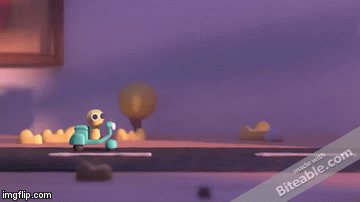 You have options for your teeth. If you find your gums and teeth are wearing out and you need other options, the best place to start is with a dentist. Our goal is take care of your needs. If our particular office can help then great. But the goal is to provide you with your best course of medical action.
One Of The Worst Things You Can Do With Tooth Loss Or Missing Teeth…
Denying that you have tooth loss or will need tooth replacement options of some kin
d can have disastrous effects. With tooth loss comes the inevitable structural problems to the jaw. Losing a tooth isn't just a condition you endure, it is a preexisting condition which can lead to major oral problems including a sunken jaw over time. The most important thing to do is to get information and map out some path for good dental health.
Where can I get information about dental implants, dentures, and tooth replacement options in Lynchburg, Virginia
Learn more about Dental Implants vs Dentures and Tooth replacement options at Forest Dental of Lynchburg. You have options for tooth repair and replacement beyond just dentures. The key is to arm yourself with information. Know your options, costs, and what is involved. At Forest Dental we would love to sit down with you and help develop a plant that is healthy and gives you confidence.
Dentures
Many think dentures are the only option for tooth replacement. This is not the case. Many do not understand that there is a solution beyond endless cleanings and insecurity that accompany owning dentures. Many denture wearers do not think they can still get implants once they have had dentures. This is simply not true. Again, the key is information and we can provide you a rundown of your options.
Dental Implants
As a society we are aging. Longer life coupled with a massive number of people over the age of 55 mean new territory on how to live in the golden years, or pre-golden years (some might even say…pre pre golden years). The point is we are living longer. Over time, bodies age, and body parts decline. Teeth and gums are part of that process.
Where do I begin?
Well the first thing you need to do is of course see if you have any warning signs of tooth loss or pain indicative of future or upcoming tooth loss. This is a quick and abbreviated list of things that may be warning signs. If you have these, or any symptoms of gum or tooth irritation you should schedule with your dentist as soon as possible. Keep in mind a diagnosis cannot be done properly unless it is done by a license professional…like your dentist. Nevertheless here are some things to watch out for:
Tooth pain
Gum inflammation
Loose teeth
Preexisting gaps in the mouth due to other tooth loss
Pain and discomfort during eating
Our Dental Implant Service Area
---
Contact Us For A Consultation
[contact-form-7 id="326″ title="Consultation form"]
---
Dental Implant Service Area

We serve Lynchburg and its surrounding areas including:
Lynchburg
Montview
Sandusky
Richmond Hills
Fort Hill
College Hill
Fairview Heights
Areas Around Lynchburg
Sheffield
Lynchburg
Monroe
Forest
Concord
Stonewall
Rustburg
Madison Heights
Timberlake
New London
Lowry
Goode
Amherst
Sweetbriar
Gladstone
Beckham
Appomattox
Winfall
Bedford
Chap
Redhouse
Altavista
Grenta
Pittsville
---
Citations
Dental Implants. (n.d.). Retrieved October 25, 2017, from https://www.webmd.com/oral-health/guide/dental-implants#1